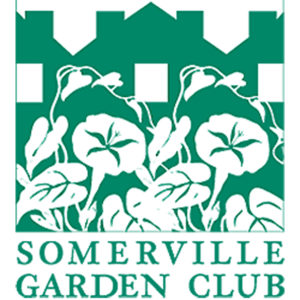 Beginning in the spring of 2018, Somerville Garden Club members will be able to join and renew their club memberships at our website. We'll also be expanding the gardening information we share in our newsletter, meetings, and current mailing lists.
Go to the Somerville Garden Club Main Website
Current (2017) SGC Members: Go to your account page, or try to log in. Select 'forgot password' and you'll receive a link at the email address you used to sign up or renew last year. Use that link to reset your password and renew you membership.
SGC Volunteers, join your group and access schedules, discussions and more.
If you are not currently an active SGC Garden Club member, become a member today! You can still sign-up with cash and check here. Any cash sign-ups and website access are pending receipt of funds. You can also download and print out this membership form. Fill it out and send it with your check.
Mail the check to:
Membership Coordinator
Somerville Garden Club
PO Box 441895
West Somerville, MA 02144
Or bring it to the next meeting.
For general membership questions, email the Membership Coordinator.
Note: You do not have to live in Somerville, MA to join the Somerville Garden Club. While our focus is on local sustainable gardening, Somerville-based meetings and presentations, and public site gardening; members join from surrounding cities, and elsewhere in Massachusetts and beyond. The Somerville Garden Club welcomes anyone with an interest in gardening to join us.
The Somerville Garden Club was founded in 1994 by a group of Somerville residents to promote home gardening as well as the horticultural possibilities of Somerville's public spaces. Today, the club has more than 200 members, some are experienced gardeners, some are beginners, some are residents of Somerville, and about a third come from surrounding communities. All gardening enthusiasts are welcome to participate in our activities.
The SGC is a 501(c)3 recognized organization and does not endorse any political candidate, issue, or activity.